But you will receive power when the Holy Spirit comes on you; and you will be my witnesses in Jerusalem, and in all Judea and Samaria, and to the ends of the earth. (Acts 1:8, NIV)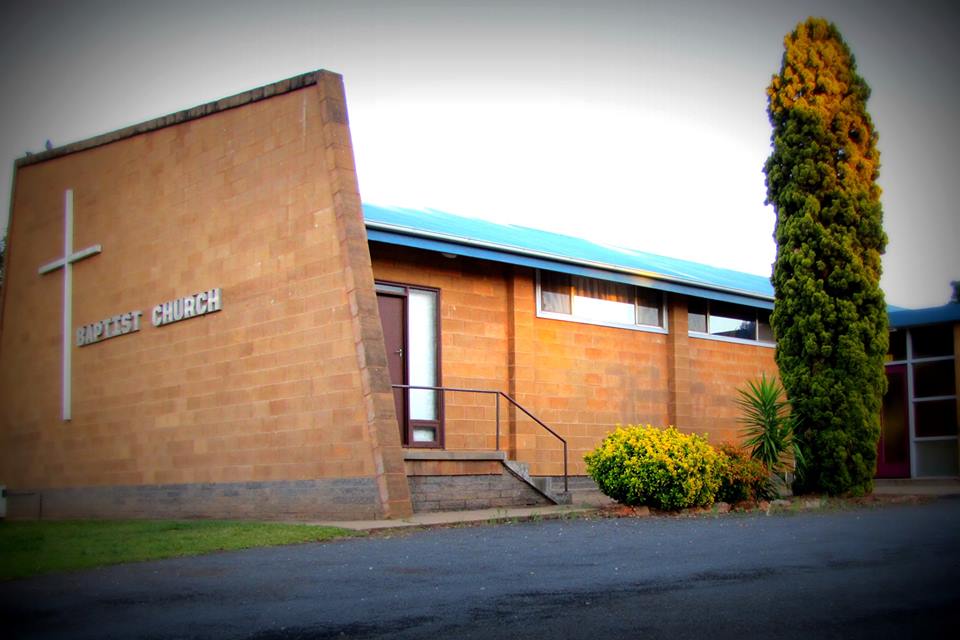 Contact: 0491 768 901 or griffithbaptistchurch@gmail.com.
Facebook/ Sermons

https://www.facebook.com/GriffithBaptistChurch"
Statement of Faith https://nswactbaptists.org.au/beliefs/
Sunday Services are at 10am on corner of Whitton &Wakaden Streets, Griffith, NSW (see map below)
We long to be a God-glorifying, Christ-centered, Spirit-filled, Bible-saturated, Gospel-advancing embassy of God's Kingdom where authentic worship, discipleship, fellowship, evangelism, and mission happen.
We're depending on God's forgiving, transforming, and enabling grace to get us there.